Bringing Together Great Ideas
Do you find the iGaming world hard to navigate? Or do you feel there is just too much to do to become a successful business? Well, then it's a good thing you are here and about to learn about Imprexis Gaming because we are ready to be the glue that will bring together all of your great ideas.
Imprexis Gaming is a jackpot game solutions supplier with a portfolio across sports, esports and lottery, and we are here to offer you a wide range of free to play concepts that will enable you to lift your acquisition and retention game to another level.
Our expertise and experience are well known in the industry, which is the reason why our products are already used across 20 different countries and three continents: completely localized.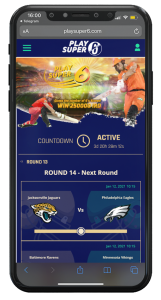 Our platforms are adaptable to all of your plans, which is easily confirmable by our partners who we are very proud to work with: from Editec, a leading provider of management services and technology to sports betting, lottery, and gaming operators in Africa, to technological industry innovators Aspire Global and BTOBet, a world-class Sportsbook platform supplier.
So, as you can see, whether you are a platform provider, operator or a brand owner, in need of a B2C or B2B options, we have the necessary know-how and tools that will skyrocket your business.
There isn't anything more important in this industry than the relationship with a player, be it from the acquisition and retention perspective, or through having a quality CRM which is inevitable for a sustainable business.
With that in mind, we create our own FTP and PTP solutions, offering you unique player management systems, flexible and responsive engines, which are 100 per cent customizable, as are our products in general.
Our FTP format includes unique acquisition tools that will help you engage and keep players through cutting-edge technology and options carefully crafted with our insider knowledge.
We are very passionate about approaching every project we manage with maximized individuality because we know how important it is to distinguish yourself from the herd and how unique every business is. That is why we utilise all of our iGaming expertise and put it into producing highly customizable platforms that can be modified to your specific needs and wants, and at the same time be universally intuitive to use and navigate.
Although we have our hands full, and we love it, we are constantly learning and developing. Technology waits for no one and we aren't planning to take a back seat any time soon, on the contrary. We are planning to keep rocking the iGaming world with ground-breaking innovations, so stay tuned for the big news that is soon to come.
For more info, contact us.